Voltage to Current Convertor using LM723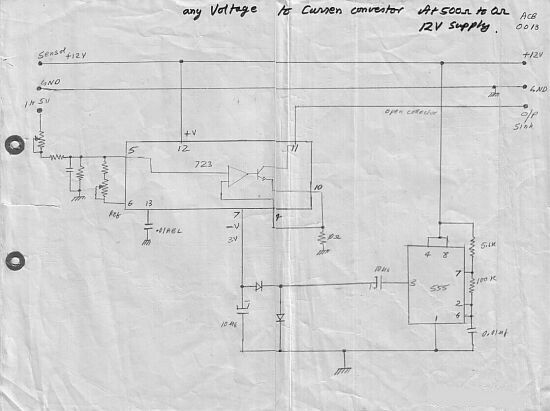 his Circuit converts a voltage control output from a Process Controller to be converted into a Current Control if the AC-Drive or Valve needs a Current Control Signal..
Significance of Current Loop 4 to 20 mA Standard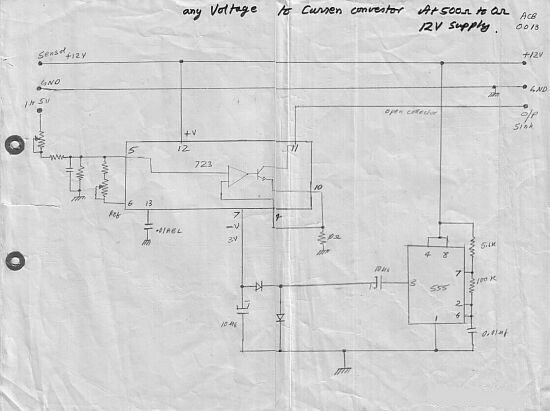 This is a three wire voltage to current loop converter. The 1-5 V DC is attenuated and fed to pin 5 LM723 opamp section which tries to maintain the same voltage at pin 10 across the 10 E, thereby producing a open collector constant current sink proportional to the 1-5V input.
By trimming the attenuator you can scale-calibrate 1-5V input to 4-20mA output for looping many instruments in series, like a controller, recorder or PLC. With a supply voltage upto 24V, three instruments can be looped. The connection to pin 6 is required to convert 0-1 input to 4-20mA.
All the transmitter circuits can be seen here. Industrial Process Control Circuits
This circuit was designed by me in the eighties, the 555 was for negative supply, The whole thing went into the anodized cast aluminuim head of a sensor.