How Resistance temperature detector works?
Post by JG
---
The most popular RTD is PT-100, Platinum 100 Ohms, As all Metals have a Temperature Coefficient of Resistance. The Resistance of RTD increases with rise in temperature.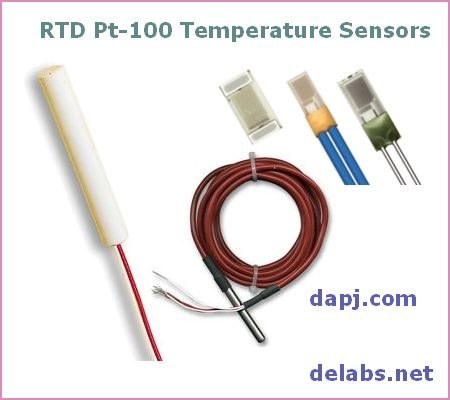 Even Copper wire can be used, but you need to have a very thin and long wire to make usable measurements.
Resistance: Temperature Coefficient – Since the electrical resistance of a conductor such as a copper wire is dependent upon collisional proccesses within the wire, the resistance could be expected to increase with temperature since there will be more collisions
Read More Access - All Members of delabs Electronics - Join