LM555 Voltage Doubler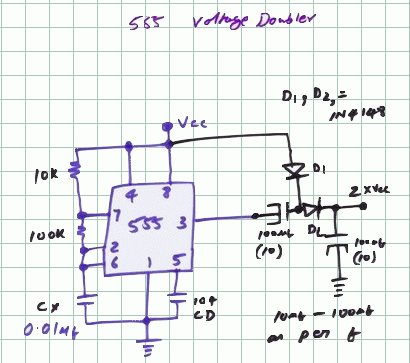 This circuit shows the voltage doubler working with a 555. LM555 has good drive 200mA, both Vcc and Gnd.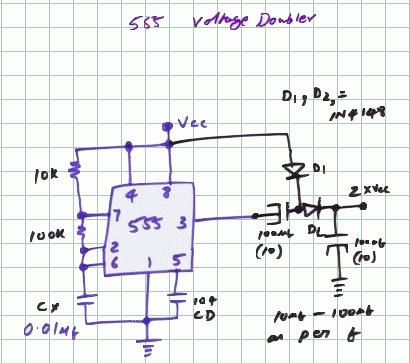 555 has the advantage of having a high drive as well as being a Mixed Design, Analog Programmable chip. That may be a High Title for such humble a chip.
It has the capability of a Mini ADC due to its VCO function. It could form even a simple switching supply. Power Line Modems have been designed using this chip.
Timers, Modulators, Trip Relays and even a Timer for The Humble Bread Toaster. Musical circuits, Piano and Metronome Galore, it drives Speakers directly.
The Star of what we used to Know as Chip as IC. Too small today in the days of ASIC and FPGA. But ideal for Education of Electronics and Simple Real times Solutions.