Analog Mux for Data Acquisition Systems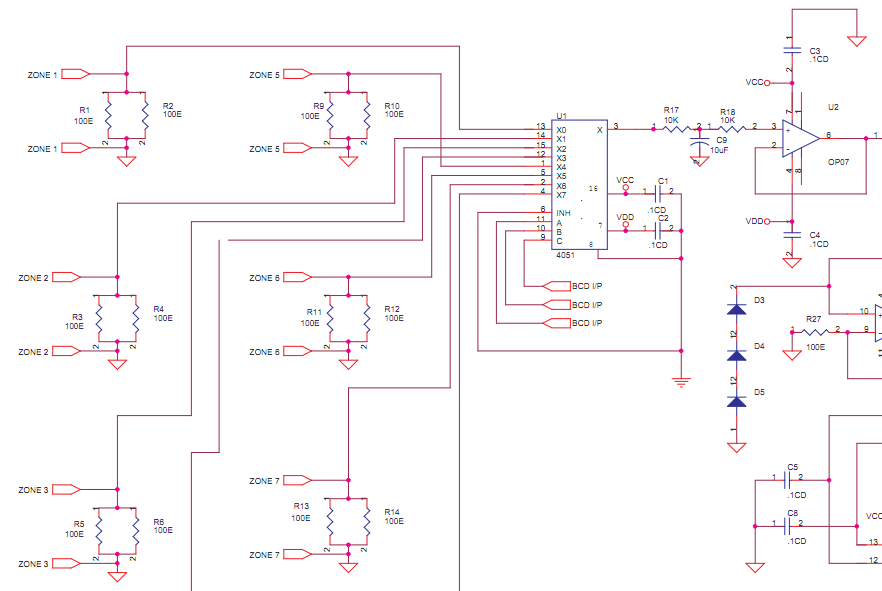 Here is a 4-20 mA In/Out Analog Mux with Cascade option. This is a simple circuit i designed to make a Automation System within a budget.
Mixed Circuits Analog with Digital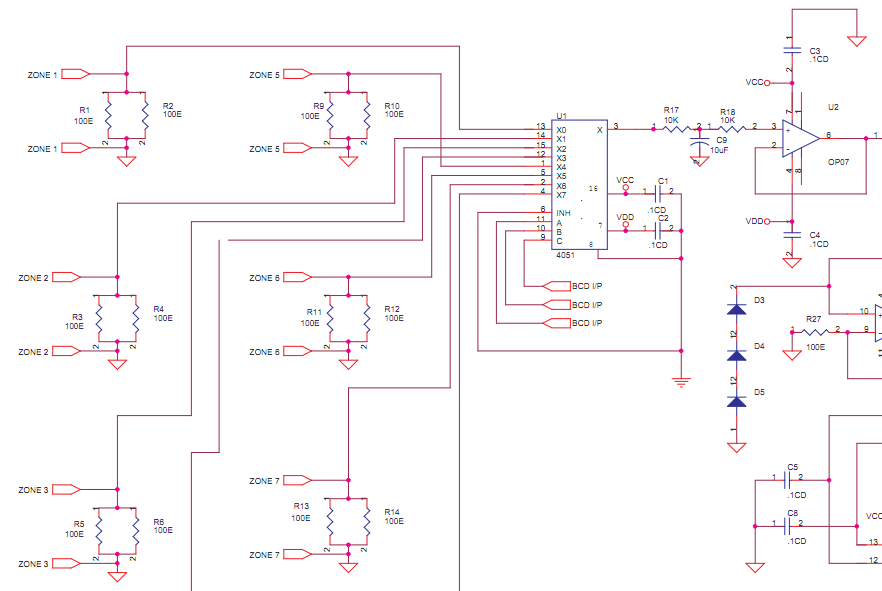 This takes 4-20mA from many Transmitters and gives out just one 4-20 mA output. The Mux is done with a digital byte or word. This is a slow scanner as process is slow, that way many analog inputs can be multiplexed and sent into one analog input of a D/A. In near real time systems a faster mux could be used or mux totally avoided. This was made in some numbers, so the pcb is better than others.