Multiplexed Presettable Timer with ICM7217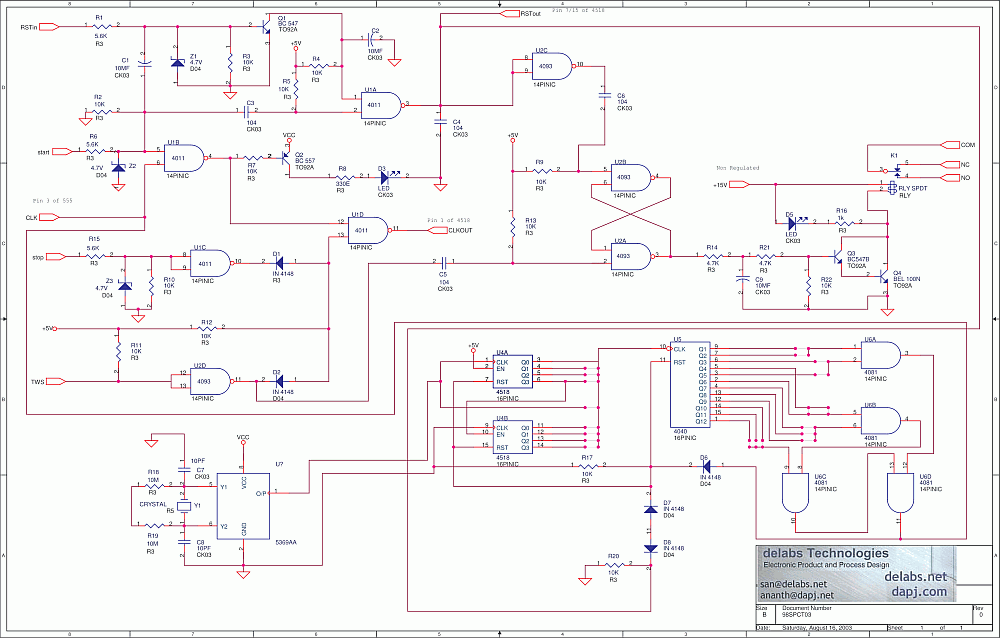 This was a attempt to make a Sequential Timer with ICM7217 of Intersil, even though it worked well, it was not developed beyond the prototype stage or first iteration. Only when a product is made in some numbers, the documentation and designs become clear, streamlined and seasoned.
The PCB and Circuit are not complete. It may give ideas. During this time, as far as i can remember, these were the only large CMOS devices. 8080-85 and Z80 devices consumed lot of power and needed big boards and supplies.
ICM7217 4-Digit, Presettable, LED Up/Down Counter Maxim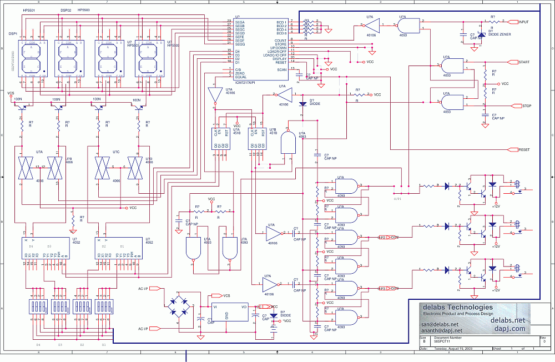 Study this, if you are not good at firmware or you need a simple solution, this is still a versatile chip. It is better you make your own PCB. This board can be used for prototyping only.
Timer Circuit pdf
Clock Circuit pdf
The MM5369AA and 3.579545 MHz
I have converted from DOS Orcad to Windows, corrected some mistakes, use with care. Orcad on DOS had a very user friendly interface, it had a near windows like GUI on DOS, when windows did not even exist, It had right mouse button controls too.