Analog Buffer and Inverter Switching – DMM Project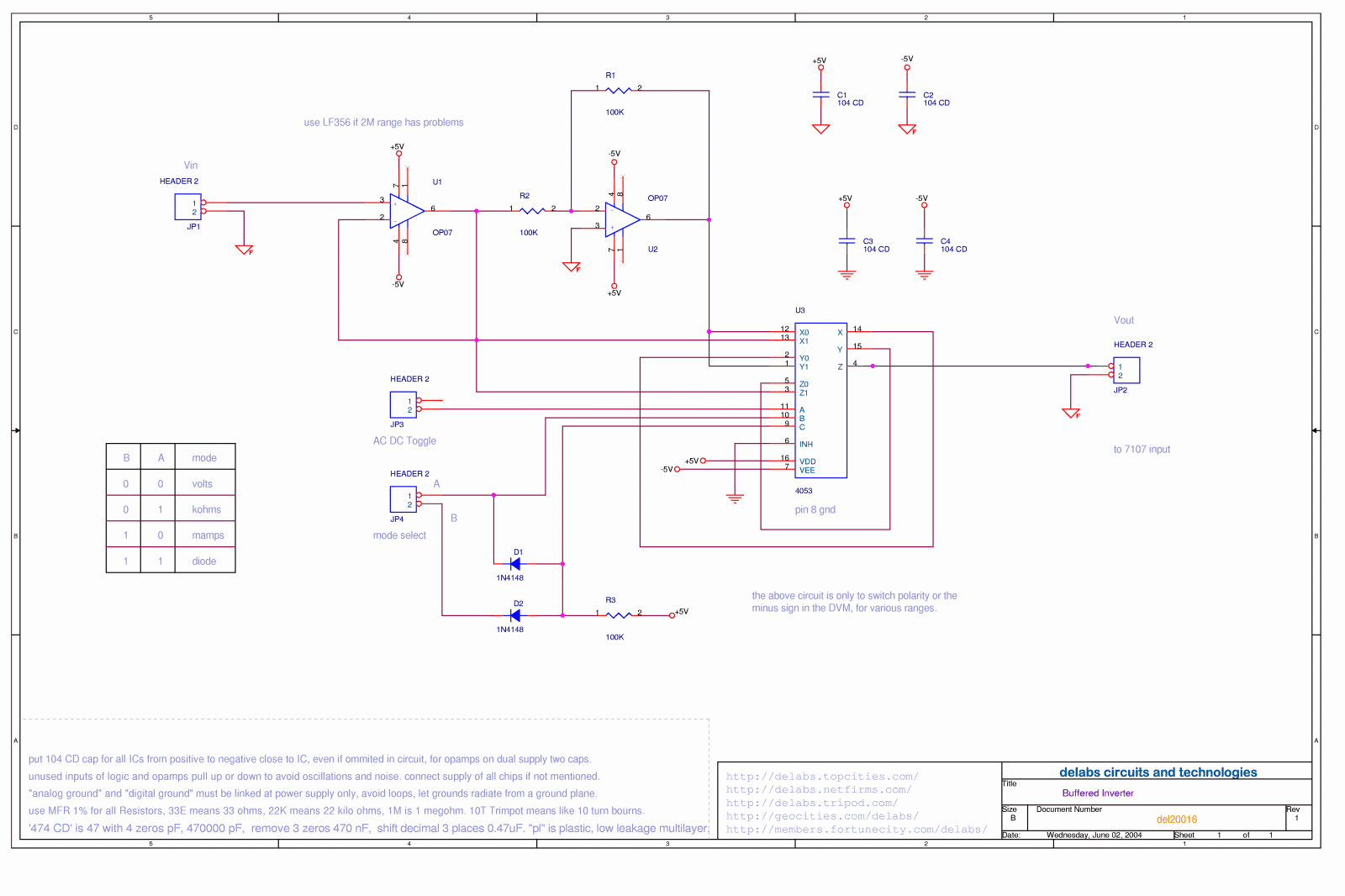 Here the 4053 selects or routes the voltage, current or resistance measurements to the A-D converter or display. It is selected with the mode selection when you want to measure Volts, Amps, Ohms and AC-DC. Some have to be polarity inverted and some signals just buffered this is selected and done by this circuit according to the digital control.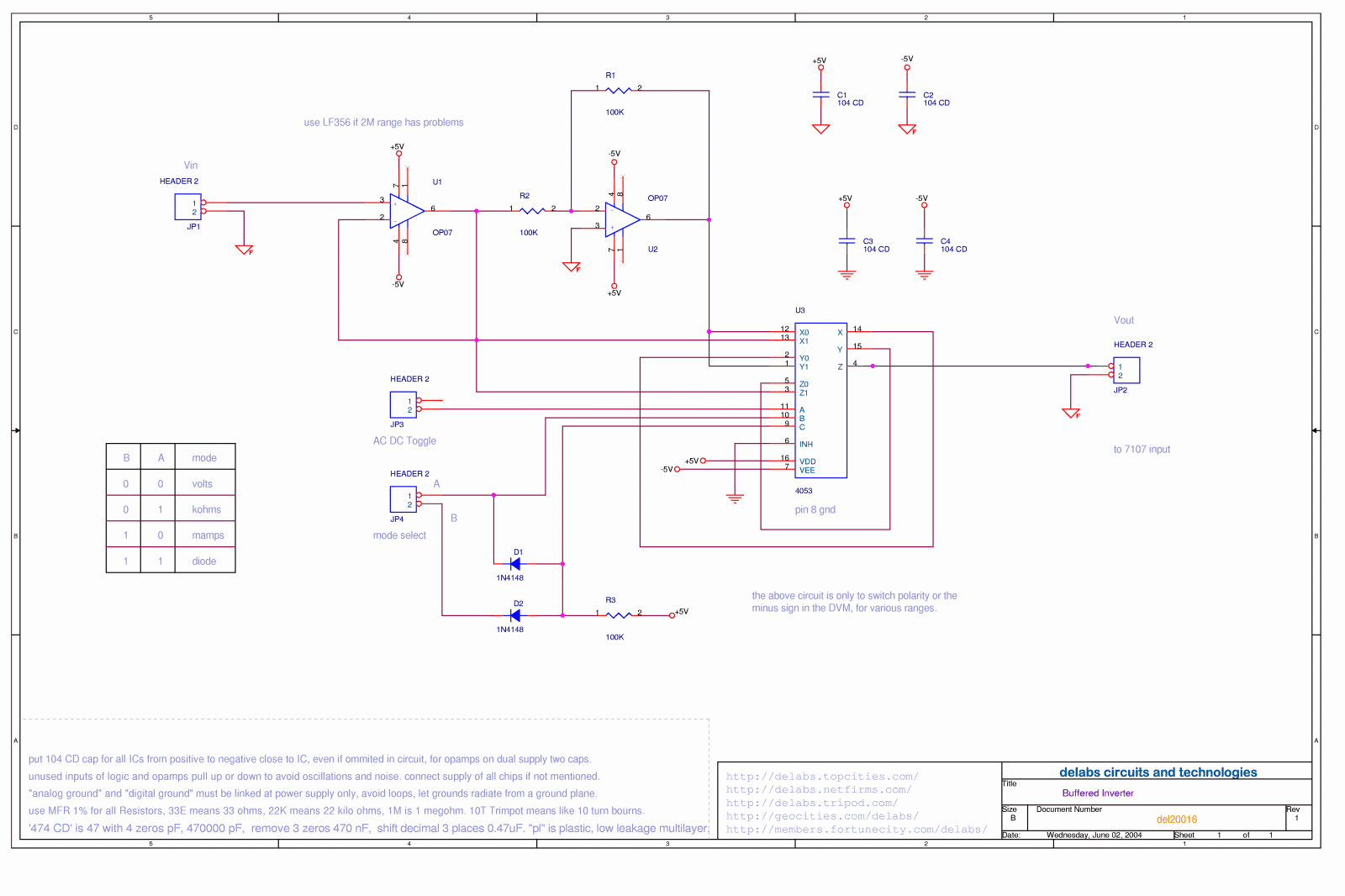 Now U1 OP07 circuit is a Buffer unity gain and low offset, U2 circuit is unity gain but polarity of output is opposite of input. D1-D2-R3 form a AND gate to select diode-buzzer test mode. The digital selection of 4053 Analog-Switch does not produce any errors in the analog-switching of even mV signals. But it works best at +/- 7.5V dual supply pin-16 is +7.5V, pin- 8 is digital ground and pin 7 alone should go to -7.5.
Analog Buffer and Inverter Switching
Analog ground can be same as digital ground, or the switched signals must be within +/-5V of digital ground. The switches should not carry any current and should be buffered at the output by FET opamps 1-Tera-Ohm. Then alone measurements are ok, as the switches have ohmic resistance.