Single Digit Voltmeter Improvements
I would like to improve that circuit of a single digit voltmeter, I want to make it measure voltage from -9 V to +9 V but I don't have any idea.so would you please give me an idea.
I would like it if we could finish that circuit soon ,because there someone who would like to sponsor me with money to buy the components for that circuit before he takes a business trip.so please when you have an idea please talk to me so that we can finish in soon.
TM
---
This is the best configuration for now. maybe when i have time i will complete this for you.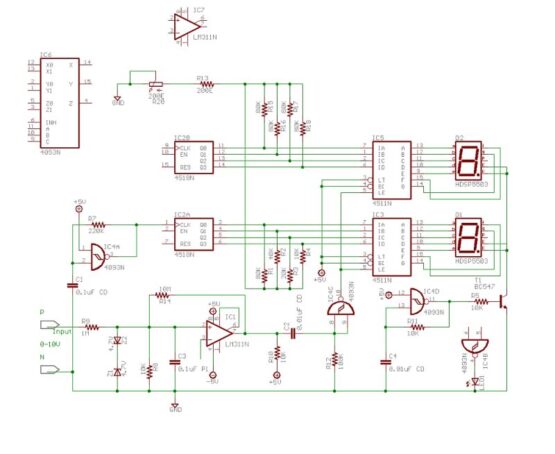 You have to put some efforts yourself to create this gizmo. That will also help you learn.
delabs