Current Amp digital control – DMM Project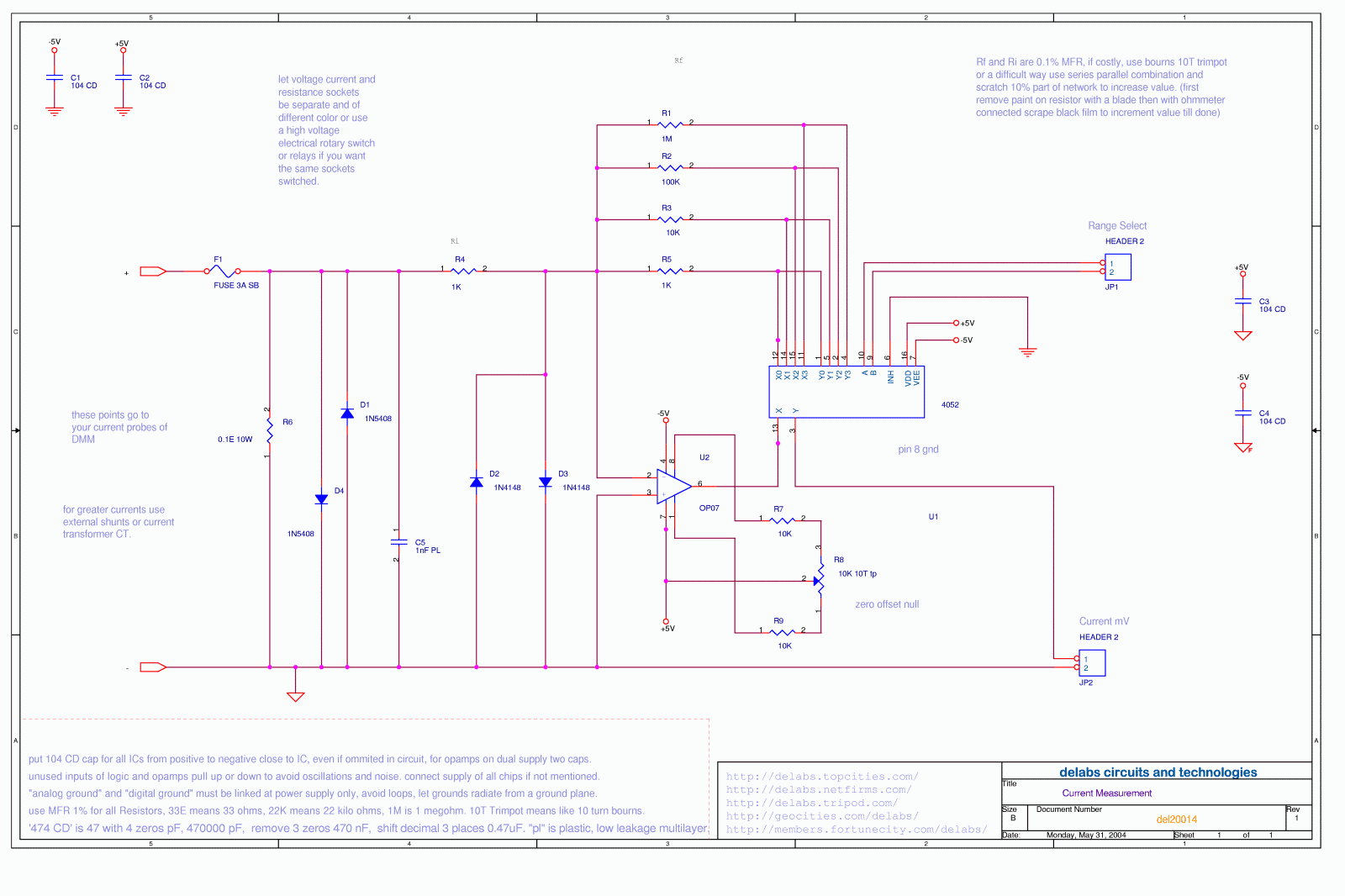 R6 is the Shunt thru which the current to be measured passes. F1 fuse is to protect shunt. D1-D4 ensures that the current flow is not broken if the shunt blows. The Ammeter is always used in series in a circuit.
OP07 is used here as a digitally controlled amplifier as the voltage offset error is around 75uV. 4052's digital controls A-B set the range by selecting R1, R2, R3, R5 for the digital code at A-B. The inverting amplifier changes the gain and four current ranges are got. The output of this circuit has to go to a buffer and cannot be loaded directly. R8 is offset trim at very high gains, it has to be adjusted for a zero output of opamp for zero current measured.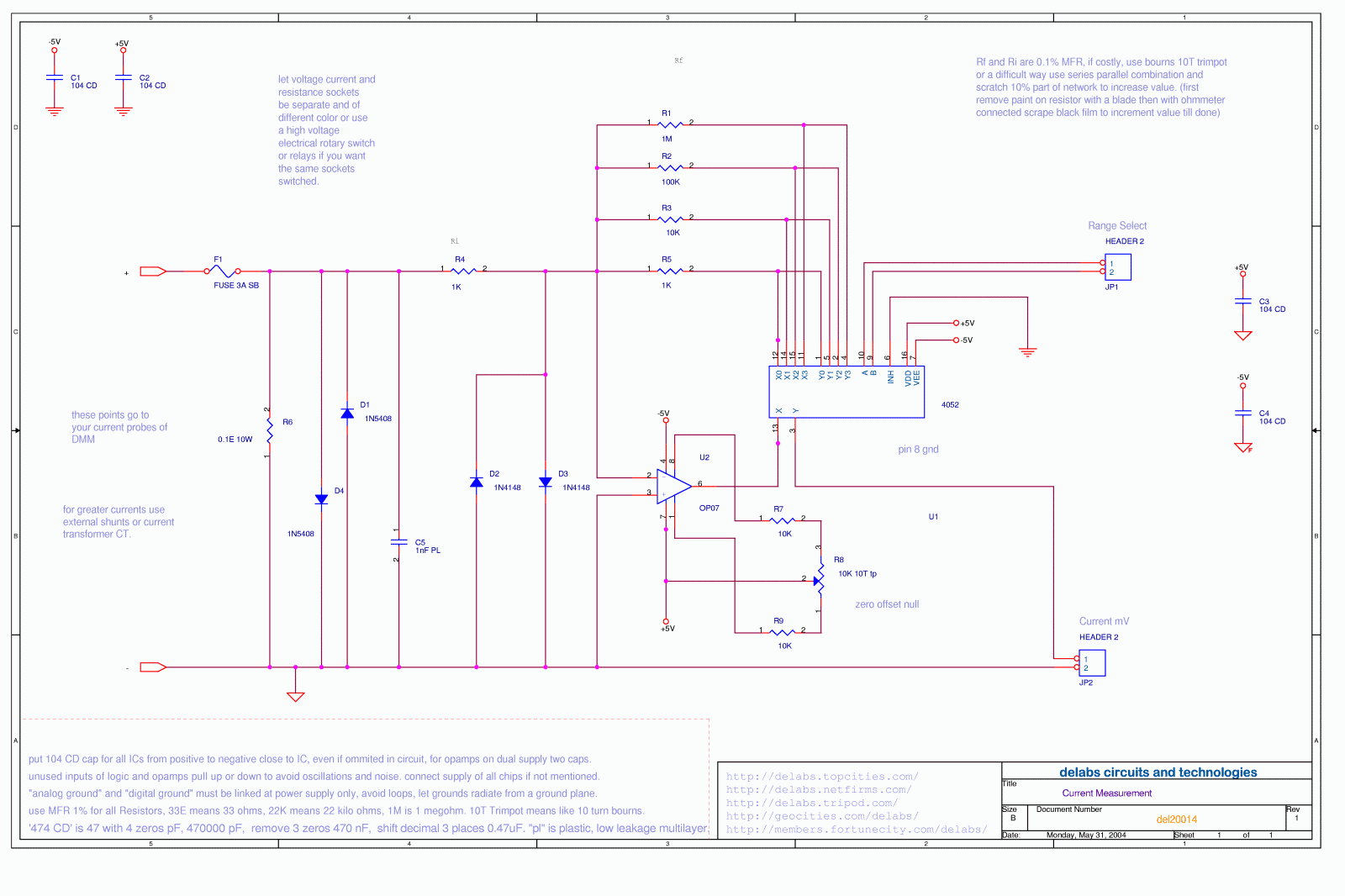 Rf and Ri are 0.1% MFR, if costly, use bourns 10T trimpot or a difficult way – use series parallel combination and scratch 10% part of resistor network to increase value.
Read more at my – Current Shunt Amplifier with digital control – del20014