555 watchdog for uC and uP systems
When the microcontroller hangs due to a spike, EMI or RFI etc. the 7555 will reset the uC, if proper power supply design is done above circuit can also give a clean power on reset, the above circuit you should modify to suit your design.
80C39-8749 MCS-48 Examples and code
Better still use a uC with watchdog built in like some atmel chips, or use the watchdog chips from maxim which can also do RAM battery management.
The circuit was developed over a old TI application note, 7555 i think fairchild may be making it, 7555 is CMOS version of 555 timer, advantage of 7555 is that it can go to higher frequency, low power consumption, the disadvantage is its output drive mA is not as good as 555. now why i put it here was that you can see how charge and discharge paths are separated with diodes.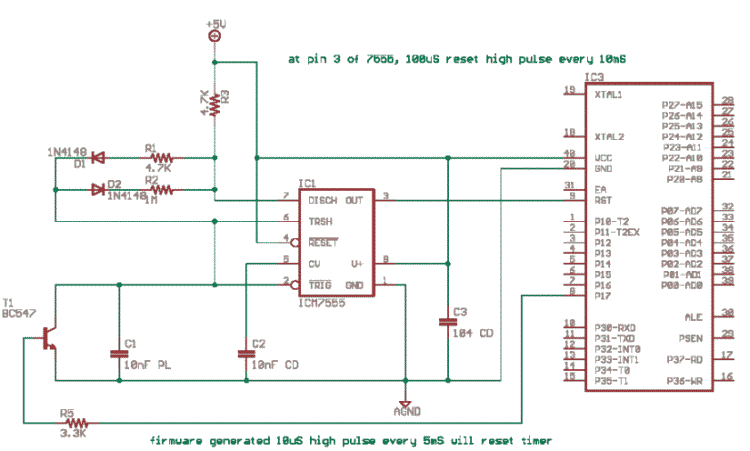 See Larger Circuit. 555 Watchdog