555 multivibrator like power oscillator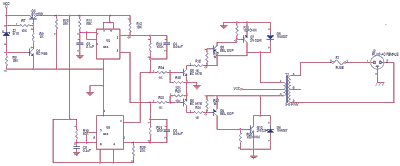 This is dual 555 multivibrator like power oscillator. This is my contraption and conception but couple of decades old. It appears to have errors. It worked but the document fixing after design worked, not done. This can be used to make a small inverter, for powering 230V gadgets of low power. The transformer is used in step-up mode. It may make a sound if the laminations are not of good quality.
This circuit can be modified using 7555 and switching transistors like BD139 driving a Ferrite 100 kHz transformer to build a Fluorescent Lamp of 10W to 20W.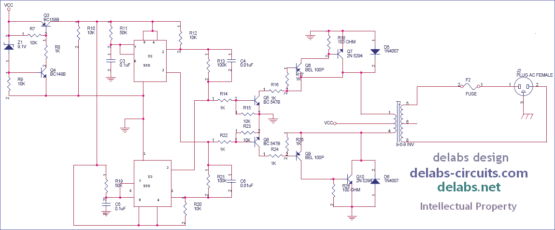 Fluorescent lamps can be fired and lit at high frequency at relatively lower voltages. Experiment both with frequency and pulse width to get nominal lighting at good efficiency. One of the reasons CFL lamps -230V and emergency lamps 12V fail, is failure of the switching devices. These have to be overrated thrice or more, the switching heat dissipation should not be underestimated, during low/high voltage and keep a aging allowance.
Designing a working circuit is no big deal. But making a batch of reliable and robust power electronics products, which are idiot proof and abuse resistant is a challenge for engineering. Then they will need it at an affordable price too… Checkmate !