RS485 Modbus – Wireless Interface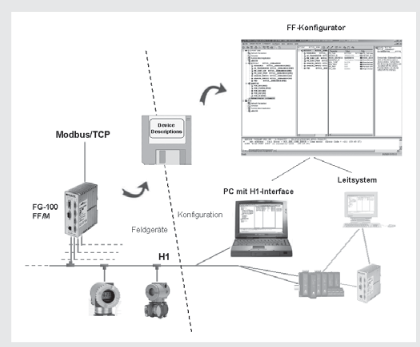 I am working on alarm systems and would like assistance in designing wireless link for the unit, ie sensors to control panel, control panel to monitoring station.
I noticed most of the circuits available on your sites are FM 88 – 108 MHz, which would definitely cause interference. Can you please assist me with this final part of my system.
mail from RT
i would like to know……….. The wireless link distance of Transmitter and receiver. The frequency range you want like FM 'n' MHz Are you aware of the regulations of wireless transmission.
What band is allowed in your country and what distance. what type of data needs to be transmitted. If this is for process control, RF should be avoided if possible. You should use 4-20mA current loops, RS485 or IR optics.
delabs

You can study these pages ………..
Bridging the gap between Modbus/TCP and Foundation Fieldbus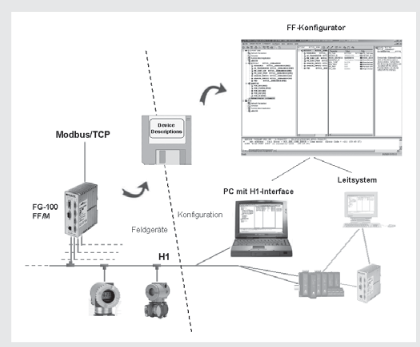 Foundation Fieldbus is a power-ful process automation system which offers numerous advan-tages over conventional techno-logies in terms of production quality and serviceability. But migrating to Foundation Fieldbus often entails changing the entire existing control technology – all the way to the managment level.
Modbus Communication Protocol Suite
"The OMWT-XREC-MOD Wireless Transceiver uses an embedded 100-milliwatt frequency hopping wireless modem that provides communication between a local RS-485 network and a remote network of RS-485 connected devices. The OMWT-XREC- MOD will automatically sense the direction of data flow and switch the RS-485 and radio devices accordingly."
with a RS485 and Modbus Network you can do it.
delabs