Presettable Up-Down Counter Timer
When i had put the near Obsolete digital circuits online in the late nineties. One person who works in a public institution in the usa, wanted a modification of one of my existing circuits. He had those parts the CD40 Series Logic Chips. He wanted to use only those that he had in his Stock.
I made some modifications and sent it to him, that helped him with his task. These things can be done very easily using the Arduino. One could make a programmable Arduino Timer/Counter with a matching Configuring Software without coding, for such people. Easy and Affordable.
Digital Circuits 2 from delabs
Circuit 1 – Digital Timer Clock With Preset using Thumbwheel switch.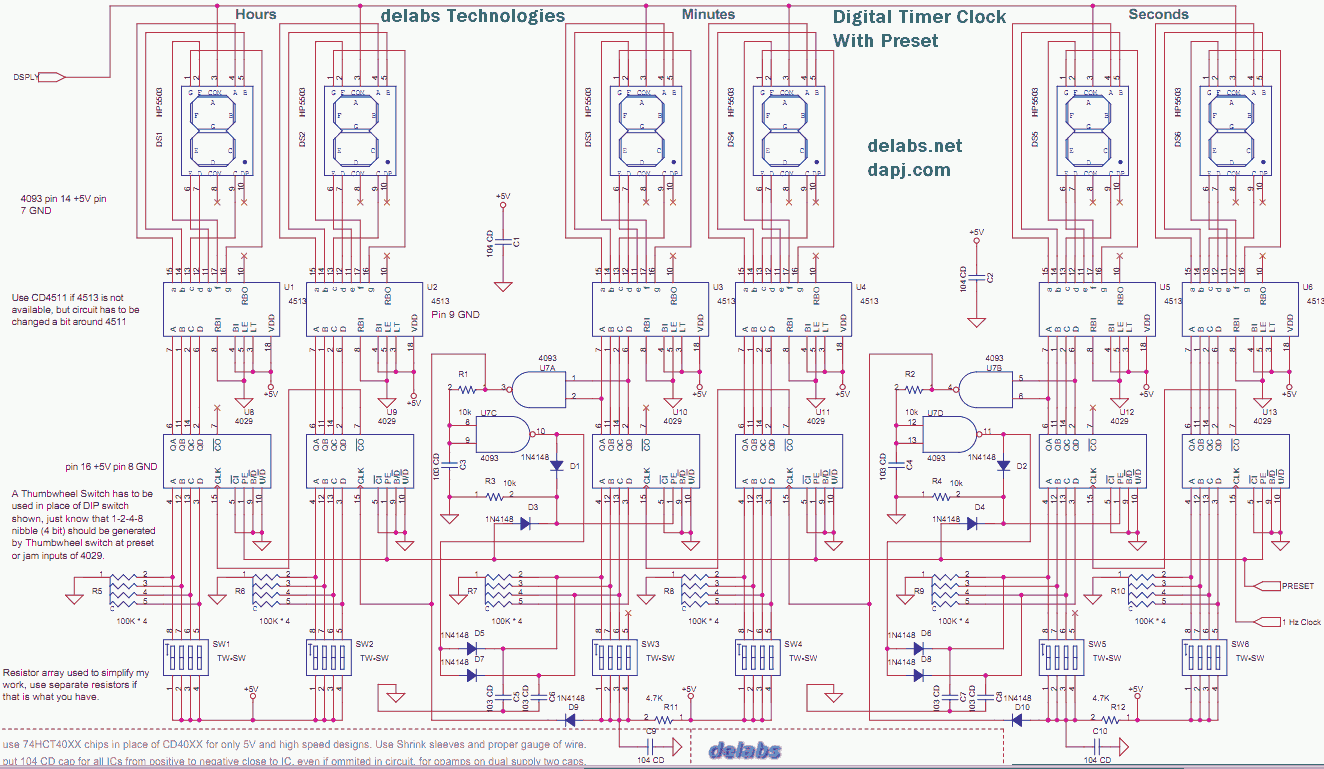 A Thumbwheel Switch has to be used in place of DIP switch shown, just know that 1-2-4-8 nibble (4 bit) should be generated by Thumbwheel switch at preset or jam inputs of 4029.
Use CD4511 if 4513 is not available, but circuit has to be changed a bit around 4511
Circuit 2 – 1 Hz or 1 pps crystal clock using CD4060 and 32768 Hz Crystal.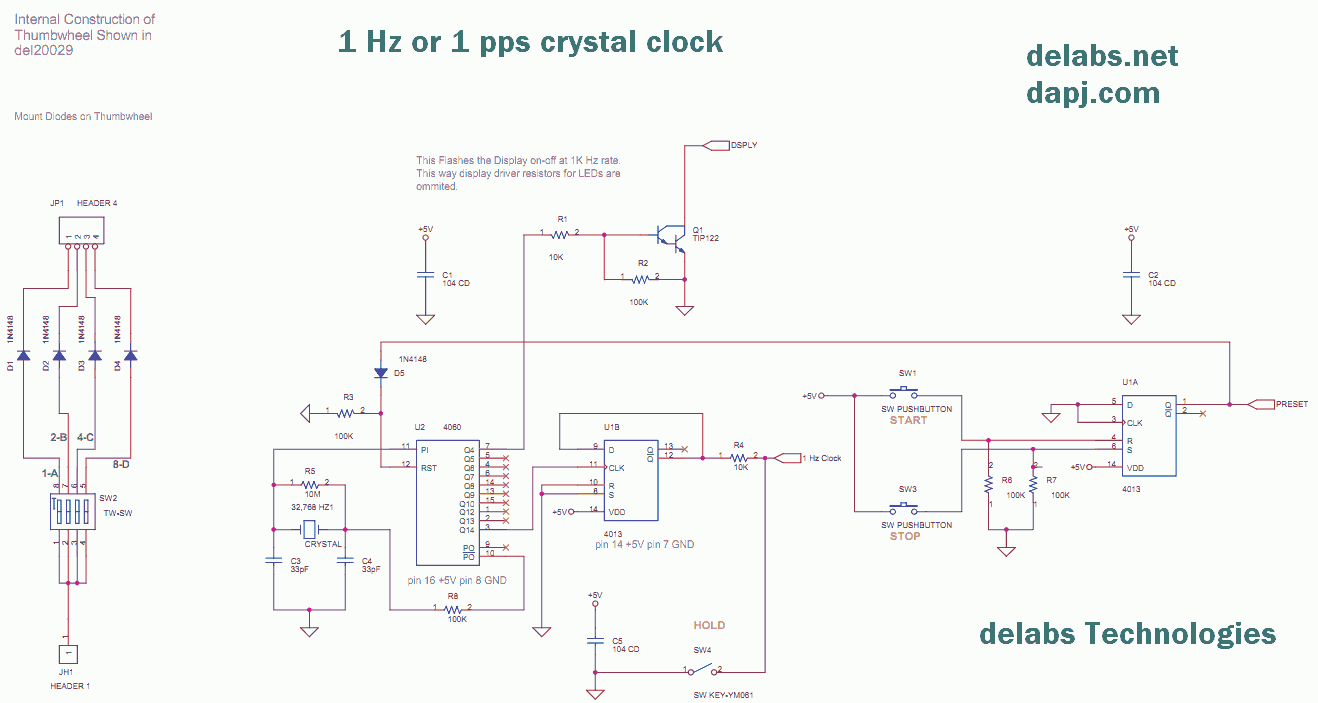 They have not been tested much… The 4513 control pins 8-4-5-3 connections verify, as i did not get the datasheet.
The circuits will work as the concepts are right, but some tweaks in R C values may be required.
the R C values can only be corrected if you have problem in making it work.
The main problem in the R C values may be related to "the reset at 6 for the tens of seconds and the tens of minutes".