Mains Current Indicator with a LED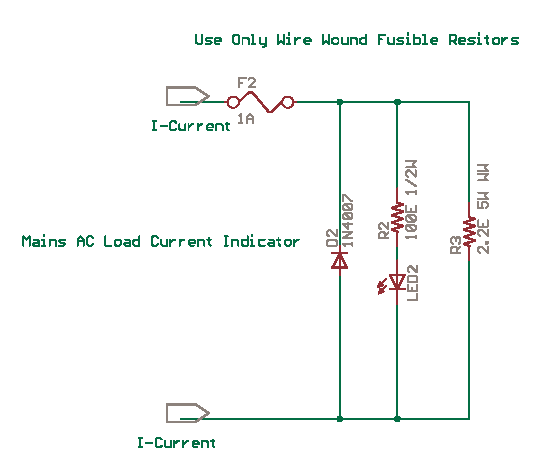 This is a mains 230V AC load current indicator and is a LIVE CIRCUIT, so take care. The Resistors have to be a fusible ceramic wire wound.
More at Mains Voltage and Power Circuits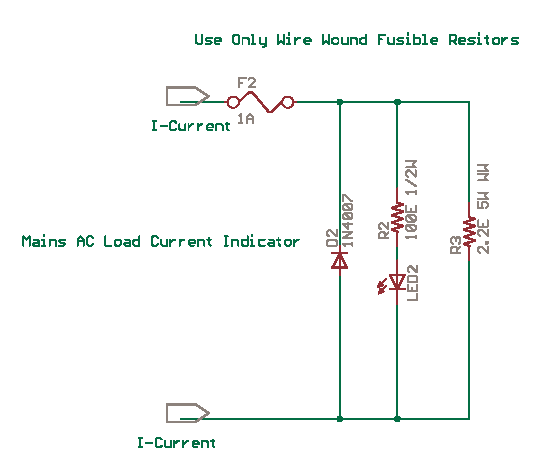 This circuit has been drawn from my memory and i have not tried it out again, just see if it is ok and then try. You should use the fuse of 1A a slow blow if you want but it is very important. You can design the shunt R3 and Fuse rating as required by your load.
Note that this circuit is to be put in series with the load like an ammeter. If you put it across the supply like a voltmeter it will fuse out or burn out. This circuit has to be enclosed in a plastic sealed enclosure to avoid contact.