Isolated RS-232 Serial Port Interface to SBC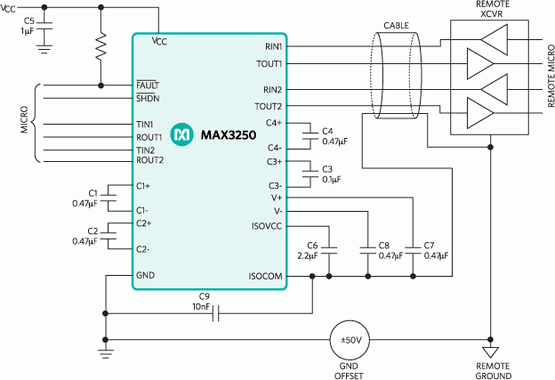 Subject: Help! – Date: Thursday, December 16, 2010, 4:40 PM
Hello delabs
I have question about one your project . The question is about the project RS232 with Opto-Isolation on schematics.dapj.com. I need this very much . Do i need to use max 232 or something else on uC side , or i connect directly on uc rxd/txd pins .I need this answer so much , im new in this . please help
Best Regards
Mail from SS (CC) – Russia
---
This was done when MAX232 was not invented yet. This interfaces with PC well. If you want to make a PC based datalogger with 80C31, then this gives a safe PC to 80C51 SBC Serial Link.
Suppose a Temperature sensor or a Heater Open up. If the High Voltage reaches the A/D and SBC. The PC will be next Victim.
The Affordability and Product Safety Aspects, Including Fire Hazards; made me use this, as any other solution would make product expensive. An Opto-coupler and well designed PCB can give more than 2 KV isolation.
The MAX232 does not have isolation, but look here Isolated RS-232 Transceivers. The MAX232 also generates a Higher Voltage level, like 10V for proper RS232.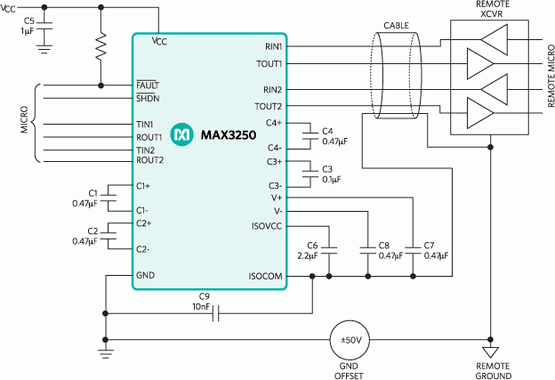 The MAX3250 is a 3.0V to 5.5V powered, ±50V isolated EIA/TIA-232 and V.28/V.24 communications interface with high data-rate capabilities.
The circuit i have made is very old and you can interface any serial uC with PC. No other chip is needed. It is cumbersome to build it and get it working for many. I suggest use one of these chips from Maxim unless you want to Adventure like me.
delabs
---