Flashing Neon lamp for Soldering iron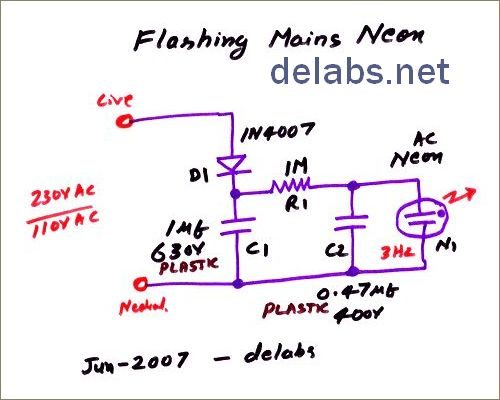 message: How can I make a flashing neon lamp – 240 volt AC
I have been trying for 3 hours ( R-C circuits) but no success. I want to include it in my soldering iron socket to show the power is on.
Mail from HJ of UK
---
These circuits may help, let me know if this works.
Neon Lamp Multivibrator ASCII Circuits
I am sure a reading of above will help make your own. do not forget, i like a feedback.
delabs
---
For the 1 Meg use two 470K in Series for 230V AC, that is safer. The circuit is live, so take precautions. The 0.47 Micro Farad can be increased if you want a slow flash. If the Mains 50/60 Hz Flicker is too much, the 1 uF can be made 2 uF, or use 4 – 1N4007 as a bridge rectifier.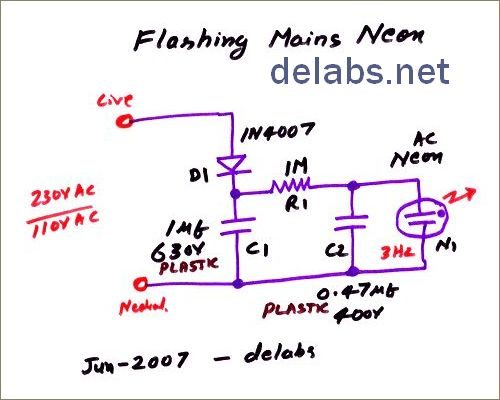 Flashing Neons (NE-2 / NE-51) second from top
User Feedback –
R1 of 4.7M and C2 of 0.47uF Works well at 230V AC. Try your own Combination. Less than 1M may damage Neon.