Display ICL7107 – Temperature controller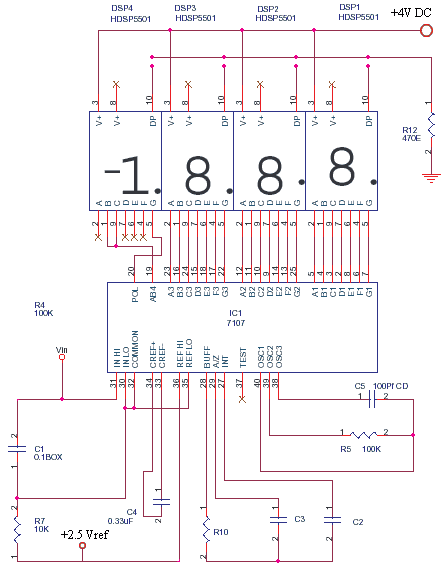 This is the Display Circuit and PCB part of of section Temperature Control.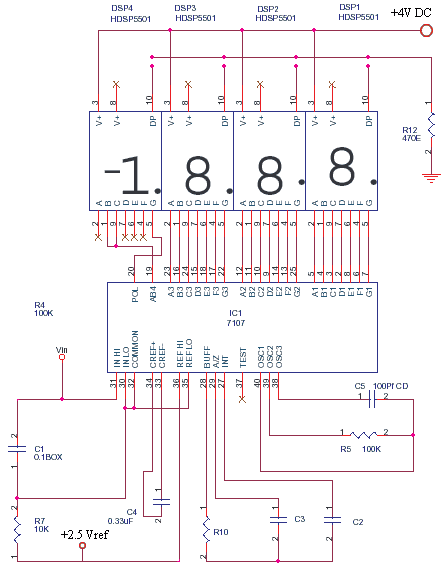 The above circuit is powered by +5 and -5 from a LM7805 and LM7905 pair. If +/- 12V or +/- 7.5V is used in opamp or digital parts, then use below circuit for the DPM section.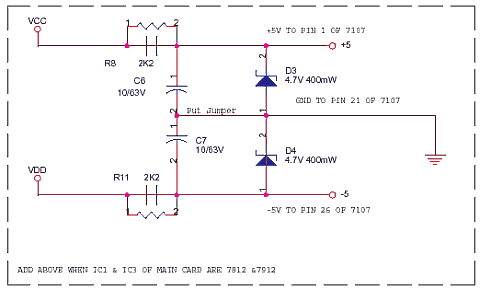 The PCB for above
The PDF Circuit for above Display Card STC1000