Digital Music Player with Amplifier
I need to know as making an amplifier with a port USB as music storage in a memory Flash, which circuit integrated as independent DAC can use could give me some diagram that could use. Greetings and respects  Gonzalez RC
---
This is a very old emial from my thunderbird archive.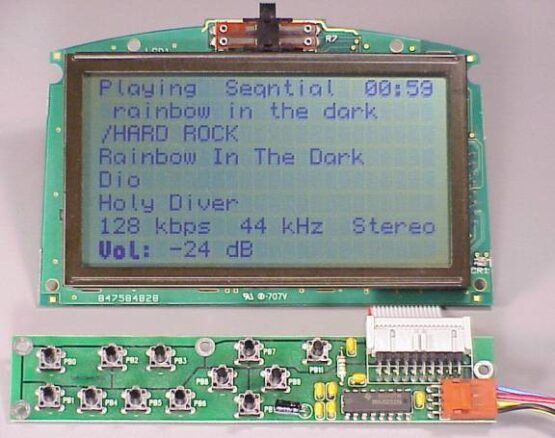 Try this MP3 Player with LCD Display
This project is a stand alone MP3 player, designed for home, car, or portable use. It plays a group of MP3 files stored on a standard or laptop IDE hard disk drive… hundreds of hours using even today's low-cost drives.
The firmware is available under the GPL, for anyone who want to really customize the player. High quality audio output is provided by a 24 bit DAC, using both standard line-level outputs and an amplified headphone output.