Analog mV Switch for Digital Meters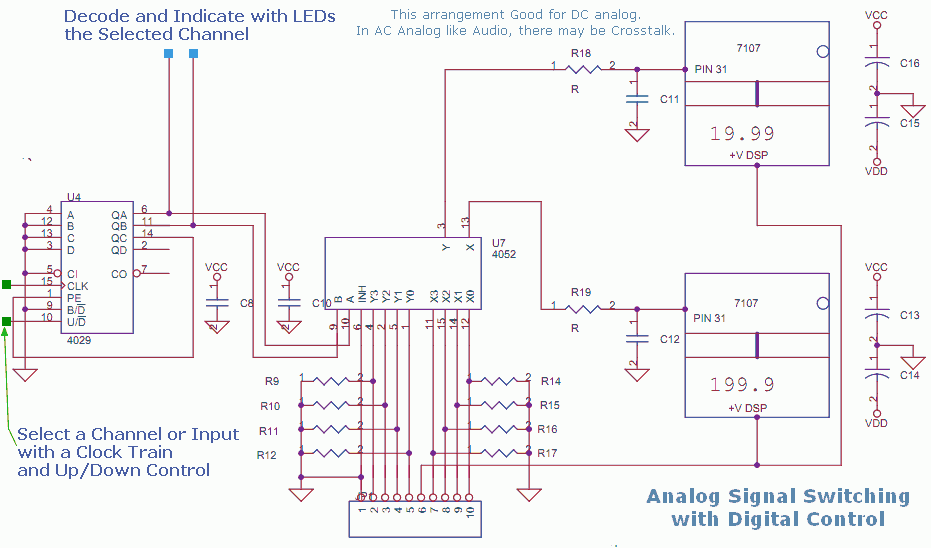 Let us assume you have to Measure Amps and Volts in four independent circuits. This becomes a Multi Channel Voltmeter and Ammeter.
This circuit uses a 4052 as a DC  Analog Multiplexer, the inputs to this Mux must be from Low Impedance Output OpAmps. The Resistors Shown are not needed once the Signal Conditioning Opamps are connected. The Restors can be 100K to keep the inputs from floating, that will not load an opamp. The resistors can attenuate signals if  sensors are directly connected.
Instrumentation and Measurement Circuits
The signals from sensors have to be amplified and corrected or scaled before reaching this Switched DVM. For Current a Shunt is the Sensor and for AC current a CT or current transformer is the sensor. Voltmeter has Attenuator as the 'Sensor'.
The 7107 DPM can be replaced by the Analog Inputs of the Arduino or Microcontrooler A/D Stage.