RTD Pt-100 Four Point Alarm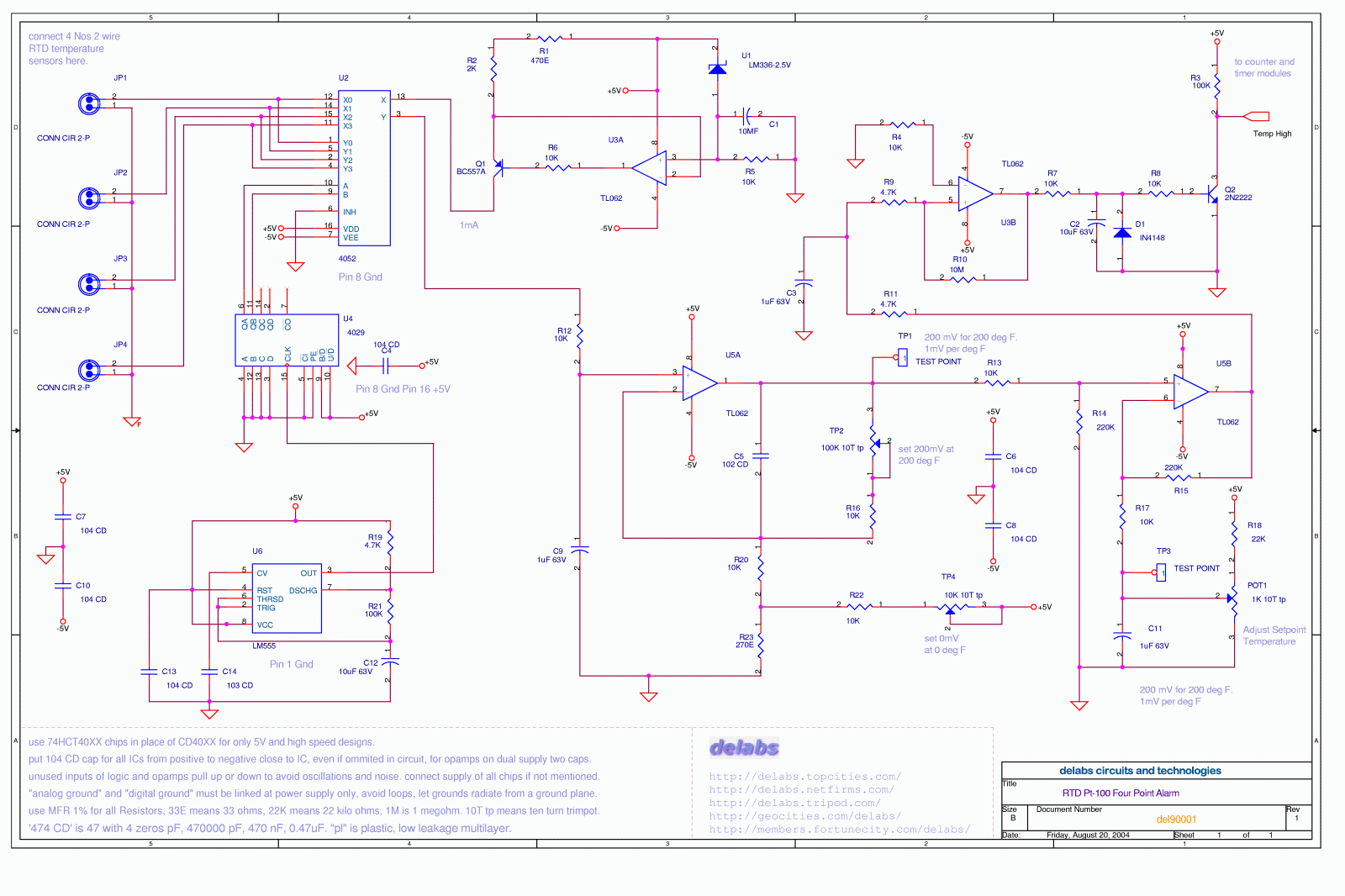 Here 4052 is used as an analog multiplexer, U3A TL062 opamp is wired as a 1mA Constant Current Source. It pumps 1mA into U2 4052 pin 13 X . Depending on BCD code on inputs A, B of 4052 the current is routed to any one of the four RTD 100E, whose one end is connected to X0-X3. The current then flows to GND thru the Platinum 100E resistance. The Y0-Y3 monitors the mV developed on RTD in tandem with X0-X3 positions. Like a ganged rotary switch. The Output mV at Y is the mV of Active Channel as selected by the BCD of 4029.
RTD Pt-100 Four Point Alarm – del90001
The BCD is provided by 4029 counter which is clocked by a 555. U5A cancels out the 100E mV (1mA * 100E) of a cold RTD and Amplifies the differential mV. This output of U5A is in proportion with measured temperature. U5B compares the mV that was obtained with a preset mV of POT1, which is a user setting called setpoint. The difference is amplified by U5B which is saturated by U3B comparator which adds a little hysteresis too. R7-C2 further dampen and slow the response. This finally drives Q2 to provide a Logic Signal indicating if temperature is below or above setpoint.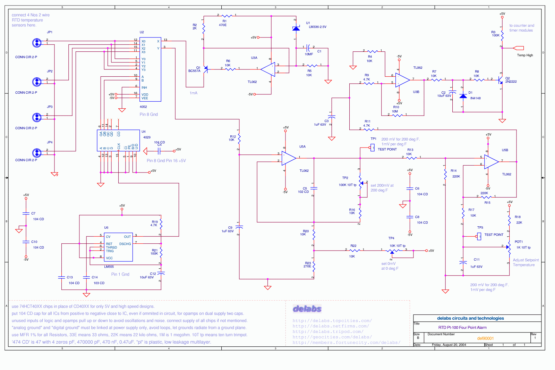 Four points in a Closed Loop Temperature Control System is Monitored and a Alarm set to go off when the temperature goes beyond the set limit.