Microohm Meter with LED Analog Bar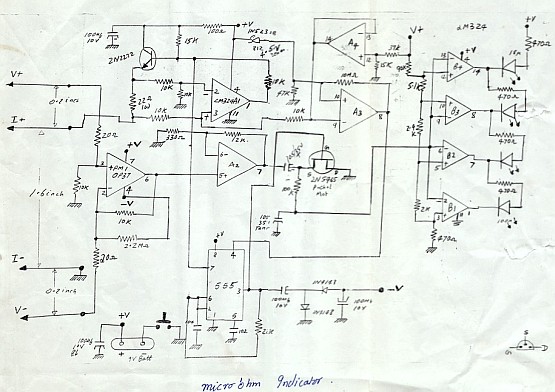 This indicates like LM3914 in dot-mode. It is a drawing i made made to troubleshoot a gadget, around two decades ago. Strangely it had a echo of a design i had made into a 7107 dpm years before that. Now i am scanning all my drawing and notes, useful or not. Clean or with errors. Many Errors = 1 Blunder. Some projects i made have been expensive Blunders. So see them with a skeptic eye, fix them, try them. Thats all for now.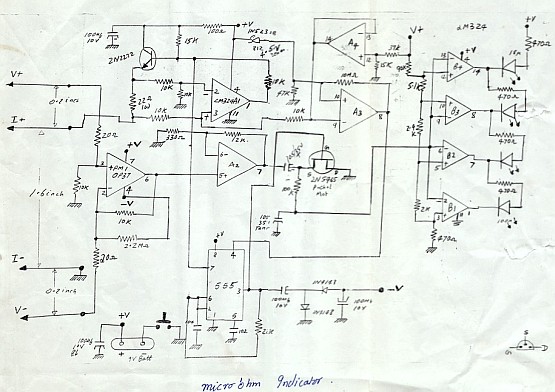 This has a 9V battery power. The 555 spins and a negative voltage for Opamp is created. This is a Low Offset amp of OP37 of Precision Monolithics, Inc PMI an early innovator. This diff-amp amplifies the uV of a 4 wire resistance measurement.
Now the current pump is the 2N2222 you see above the OP37. The FET and 555 do synchronous rectification. The LM324 is the Indicator and Analog to LED Dot-Bar Converter. The probes are Gold Plated, or use solid gold pins if you have them in plenty.