ICL7129 AD Converter needs Triplexed LCD
I'm using the ICL7129ACPL to construct a simple 4-1/2 digit DVM. I looked over the application notes on FE LCDs on a similar post and noticed that it listed the FE0206 4-1/2 digit LCD as compatible with the ICL7129 so I went ahead and ordered one. I did not notice that the FE0206 has a single backplane listed (BP on pins 1 and 40) whereas the ICL7129 has three seperate backplanes (BP1, BP2, and BP3).
My question is:
can the three separate BP pins on the ICL7129 be combined somehow to accomodate the single BP pin on the FE0206 or do I need to order a different LCD? If yes, how? Thanks in advance for any help you can offer.
Mail from CC USA
---
Study Related Resources and see datasheet of LCD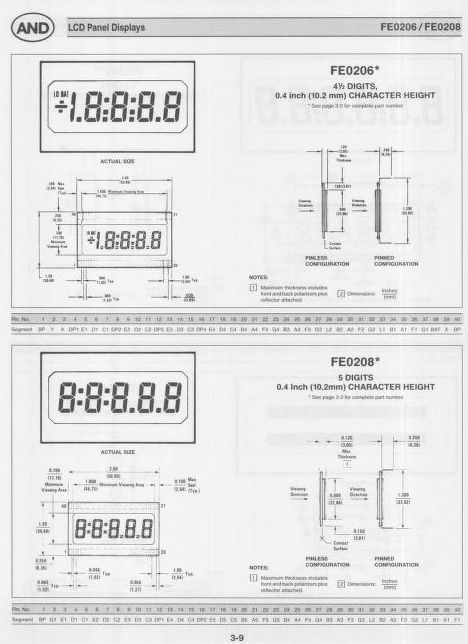 Low-Noise, 4 1/2 Digit, Single-Chip ADC with Multiplexed LCD Drivers
Some Features –
±19,999 Count Resolution
10pA Max Input Bias Current (MAX7129)
3µV Peak-to-Peak Noise (ICL7129A)
Overrange/Underrange Outputs
Precise 10:1 Range Select
See Also Millivolt Circuit ICL7129