Continuity Tester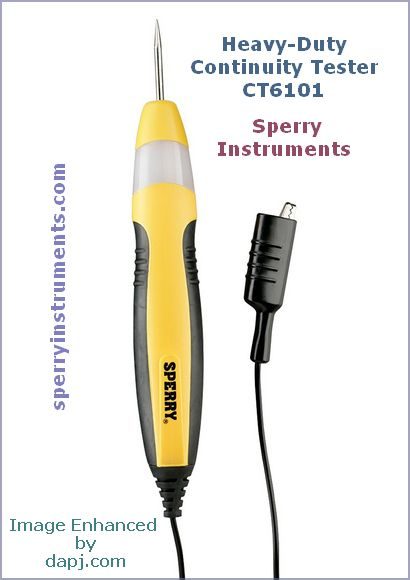 Question – i want a continuity tester circuit or get one.
mail by RB
---
Here are some pages that might help
Simple Component and Continuity Tester – This simple project may be used for testing components, as well as checking circuit board tracks, wires and connections for continuity (conduction). It tries to pass a small current through the item being tested and the LED will light brightly, dimly or not at all according to the resistance of the item.
POPTRONICS Continuity Tester
– This is another invaluable piece of test equipment for digital work. It has been designed by us to cater for a particular application . . . servicing digital projects sent in for repair.
Continuity Tester, Smart
– A tester by Tony Van Roon. This uses a 741 opamp and works off a dual supply and hence rather complex but more accurate. This may need some design changes too.
Silicon Chip Online – A Programmable Continuity Tester – Let's face it, almost every analog and digital multimeter does have built-in capabilities for testing continuity. However, this function is somewhat limited.
It would be a good idea to buy one like this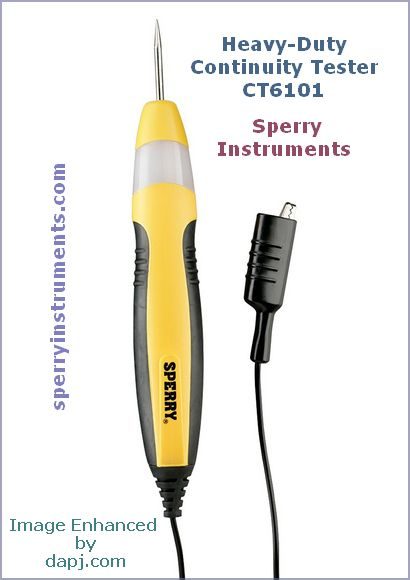 Heavy-Duty Continuity Tester CT6101– The Continuity Tester is very easy to use and is used to test for breaks in non-energized wires or cords. Continuity has a bright 360 degree visual indicator located near the tip along with a flexible lead for ease of use.