---
Digital Timers Counters and Clocks
Timers and Counters :

Timers and Counters along with Analog Process Controllers formed the front end of Industrial Automation. Even today automation systems and control panels use analog timers and electromechanical counters. These are Indispensable. Analog + Digital combination controllers came next which were little bigger and offered better stability. They had thumbwheel switches as user interface in place of potentiometers.
Designing Mixed Analog Chips and Circuits
uP based Systems with chips like 8085 came after that, they consumed more power and were big in size. The coming of Cmos uC like 80C31 made Process Instrumentation Small and SMD made even 48 X 48 DIN sizes possible. Now Analog and uC based designs are used in different applications. Digital Hybrids and uP instruments are not used as they were Transient-Technology Methods.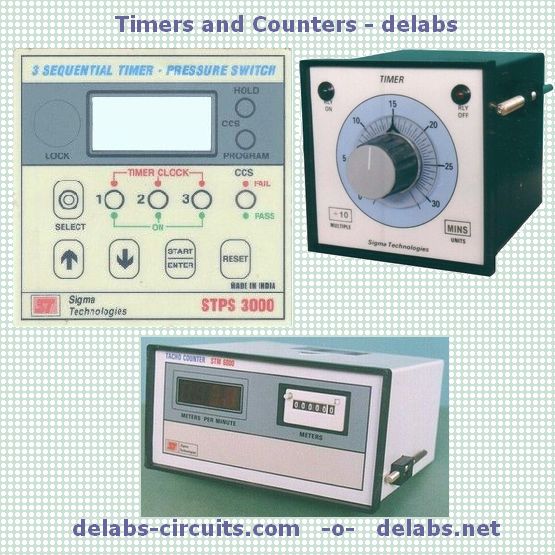 Here are the source files for a timer project show above.
20017.zip,
-
20029.zip
, -
20030.zip.
Multi-Instrument Digital Assistant
Multi-Instrument Digital Assistant - PIC16F84A - "It contains four instruments in one unit: logic probe, single channel logic state analyzer, frequency counter and serial code receiver."
Logisim -Simulate Digital Logic Circuits
---
---
What are Thumbwheel Switches
Thumbwheel switch, which has BCD output. It is used to Preset Values in Digital Instruments. Before Microcontrollers and RAM this was the Input device. Even now in industrial instrument this is a simple input device.
Binary and Hexadecimal System
Selector or Thumbwheel Switches from CHERRY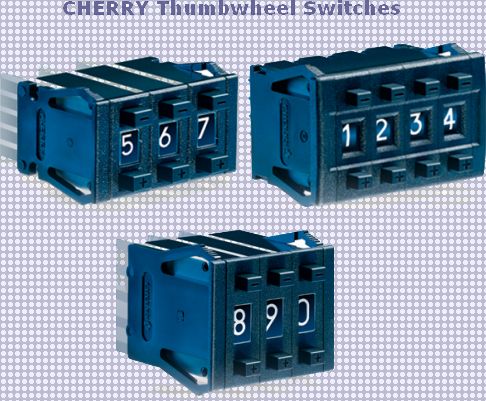 More Digital Circuits
...
---
delabs Technologies
20th Apr 2020