Voltage to Frequency Converter AD Interface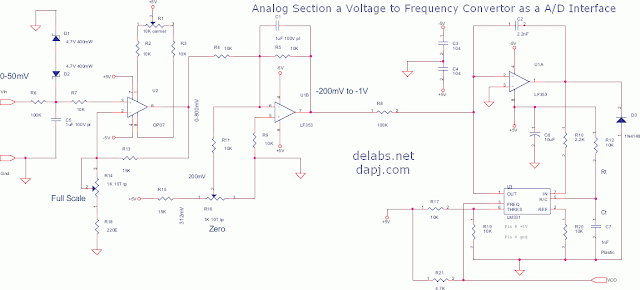 This is the Analog front end of the 80C39 Process Controller. The analog input is protected by a Zener barrier, low leakage. You could use clamping diodes too.
The non-inverting low-offset amp offers high input impedance. After further amplification it reaches the VCO LM331. The pulse train from the VCO reaches the uC port and is gated and measured by the MCS48 firmware. The voltage is deduced from the Frequency or Pulse width.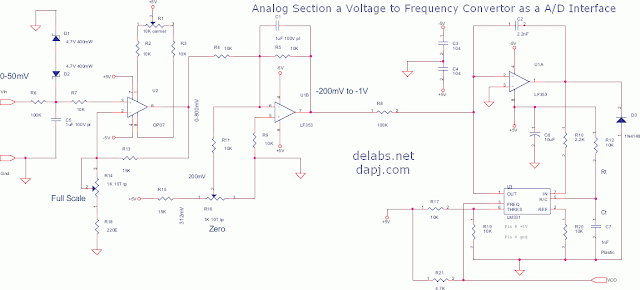 You can get a resolution near to a 8-10 bit A/D converter. It does not work for negative voltages. It is a low cost Voltmeter or Process Display solution.
80C39 and MCS48 based Process Controller is the main circuit that has the LED 7 segment display for output and push keys for input.