Simple Water operated relay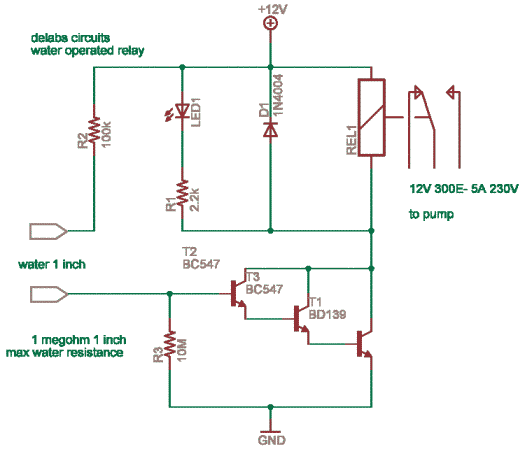 This was done in my early days, i have upgraded it, it ought to work, reduce the number of transistors to make it less sensitive, also a lower value in place of 10M will reduce its sensitivity, use clamping diodes to protect.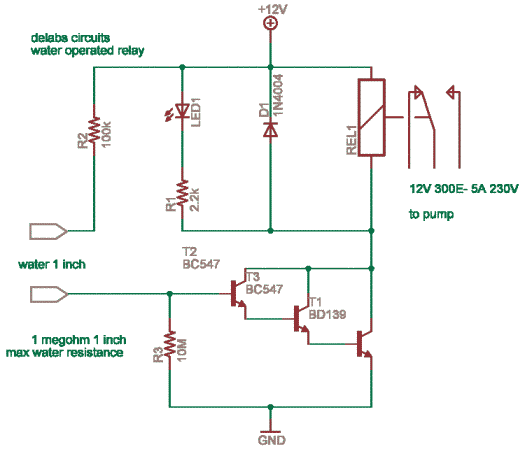 More such ideas at – Hobby Hound – Hobby, DIY, Do it Yourself Projects.
BD139 is used to drive the relay as it has good Ic. So you can even use a low ohm relay. If a Relay resistance is high its quality is higher, its power consumption is less and it needs thinner wire SWG-AWG. T2 and T3 form a darlington pair which drives T1. LED1 shows that the water level has reached the top of tank and also that the Relay is energised. D1 a freewheeling diode. R3 10M ensures that the high gain input does not float, yet the low leakage current thru the water is not drawn away by the 10M. R2 limits base current in case water is saline.