Here you will find some of the product and circuit designs of delabs. Some are Educational, Generic and few others are related to Application Notes. Many are Intellectual Property of delabs contributed to EE Education.
Creative Work, ideas and documents of delabs can be used for Product Design and Development by R&D Engineers, Hobbyists, Students and even firms for creating useful products. These cannot be used for reprint, replication or publishing online or offline.
Circuits FAQ has the questions and answers, If you want a project designed by me you can visit  Design Service page, which is a paid service. delabs Circuits and Product Design – delabs Circuits.
delabs Content Map provides a view of all pages. If yo are a Do-it-Yourself Enthusiast or part of Amateur Radio Groups you will find Hobby DIY Garage resourceful. Electronic Circuits and Schematic Diagrams contain the designs with some notes.
Contact Mail Form Contact or Interface with delabs
dapj Tech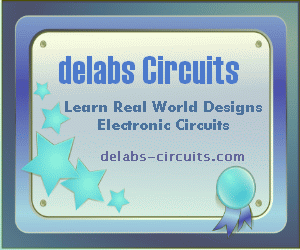 blogs – Electrical/Electronics Educational and hobby/diy electronics.
You can learn about practical electronics from my blogs here Schematics of delabs and Solderman's Basic Electronics.
Electronic Parts and Instruments 
Instrumentation and Industrial Design
Advertising in delabs Pages and Tech Blogs is Synergy.