The usefulness of an oscilloscope is not limited to the world of electronics. With the proper sensor, an oscilloscope can measure all kinds of phenomena. A sensor is a device that creates an electrical signal in response to physical stimuli, such as sound, mechanical stress, pressure, light, or heat. A microphone is a sensor that converts sound into an electrical signal. Figure 1 shows an example of scientific data that can be gathered by an oscilloscope.
The key to any good oscilloscope system is its ability to accurately reconstruct a waveform – referred to as signal integrity. An oscilloscope is analogous to a camera that captures signal images that we can then observe and interpret. Two key issues lie at the heart of signal integrity.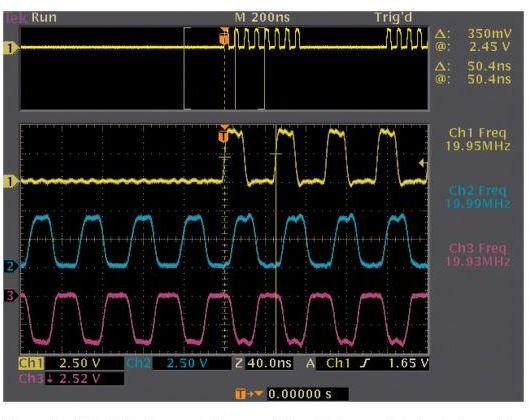 The oscilloscope is basically a graph-displaying device – it draws a graph of an electrical signal. In most applications, the graph shows how signals change over time: the vertical (Y) axis represents voltage and the horizontal (X) axis represents time. The intensity or brightness of the display is sometimes called the Z axis..