RCA Hobby Circuits Manual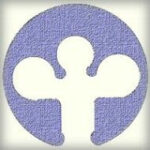 #1
· June 9, 2022, 11:17 AM
This Manual presents many practical and useful solid-state circuits which can be built by electronics hobbyists ranging from beginners to experts. The operation of each circuit 1s described in detail, and photographs, schematic diagrams, parts lists, and construction layouts are given. A guide to circuits by area of interest (e.g., amateur radio, photography, audio, etc.) is included to permit easy selection of the most useful circuits for specific applications.
The Manual includes brief descriptions of the theory and operation of the semiconductor devices used in the various circuits (silicon rectifiers, transistors, field-effect transistors, thyristors, and integrated circuits), and of the basic circuit "building blocks" employed. Sections containing construction tips and information on tools required, soldering techniques, testing, and trouble- shooting are also included.
RCA | Electronic Components | Harrison, N.J. 07029
Uploaded files:
Click for thumbs down.
0
Click for thumbs up.
0
Last edited on June 9, 2022, 11:22 AM by delabs
Technologies